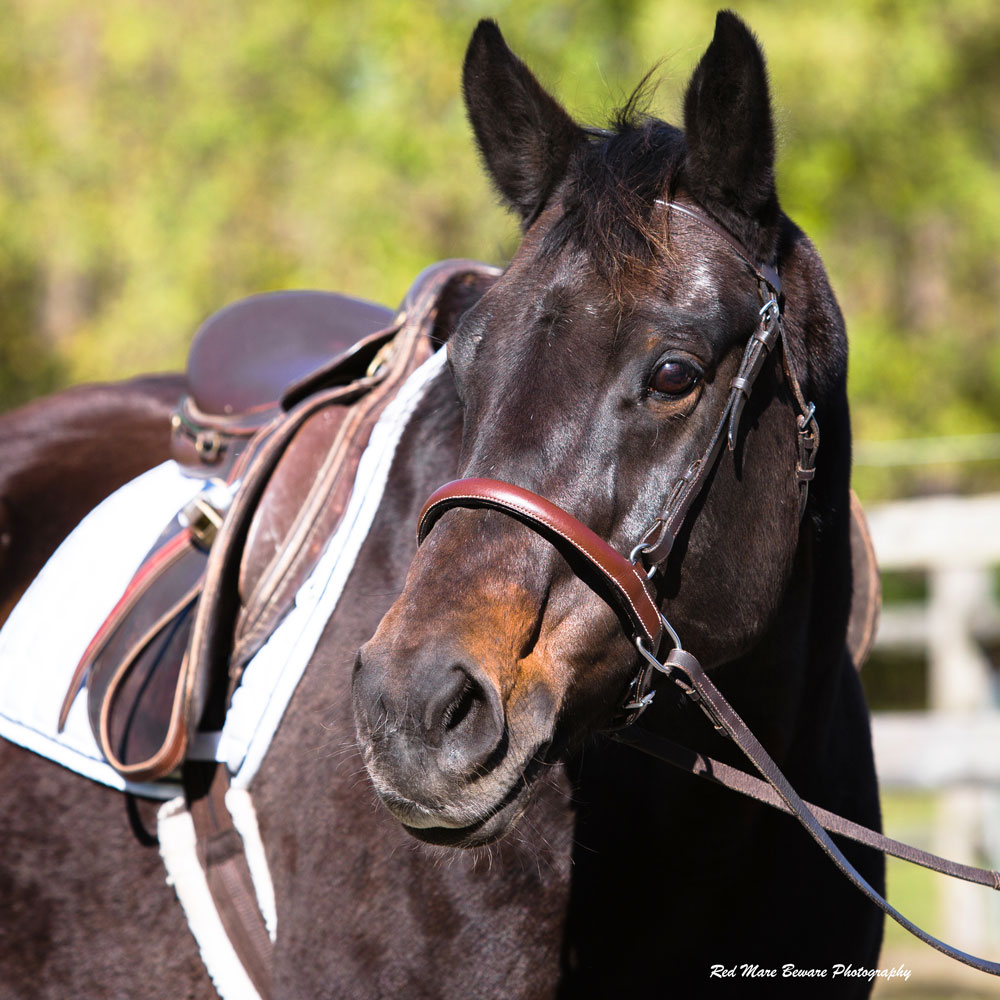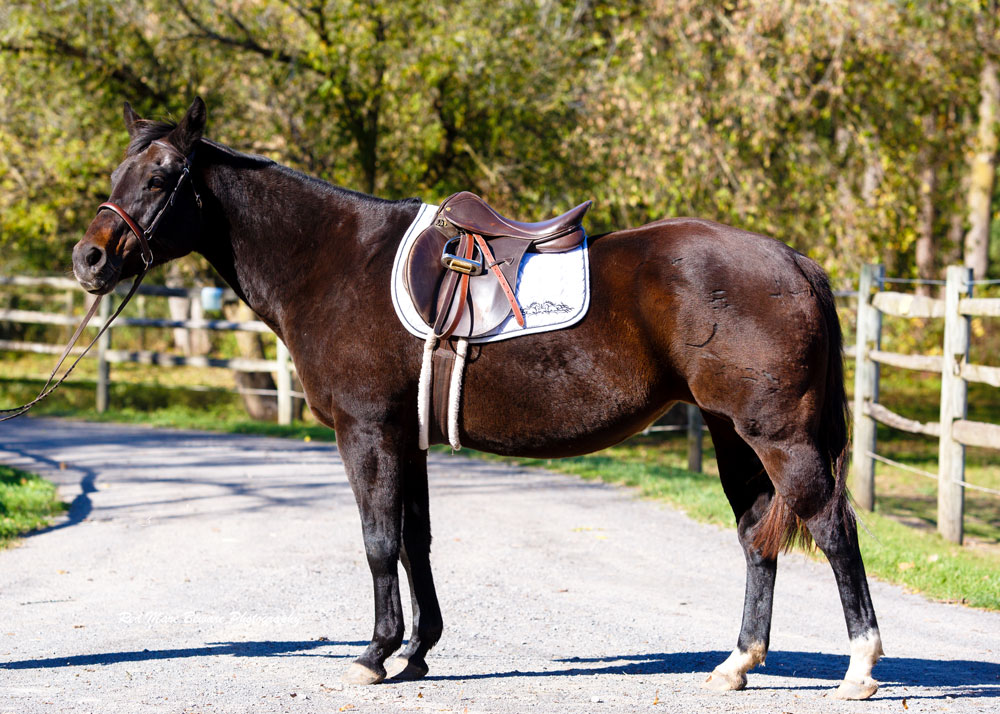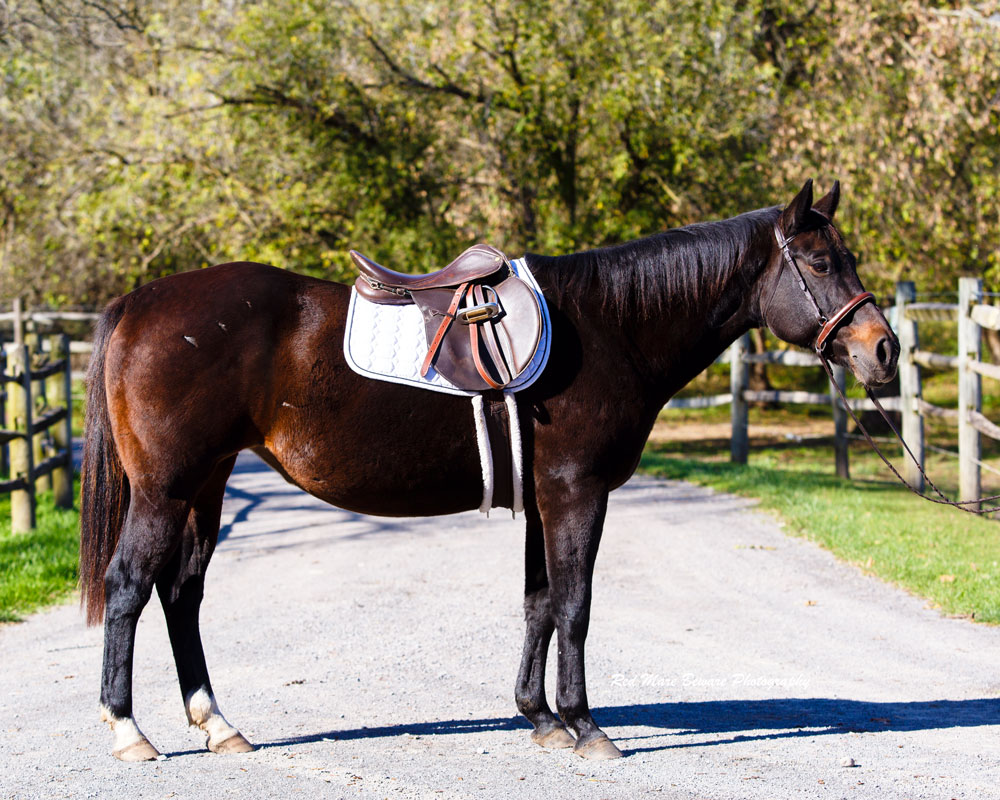 Available for: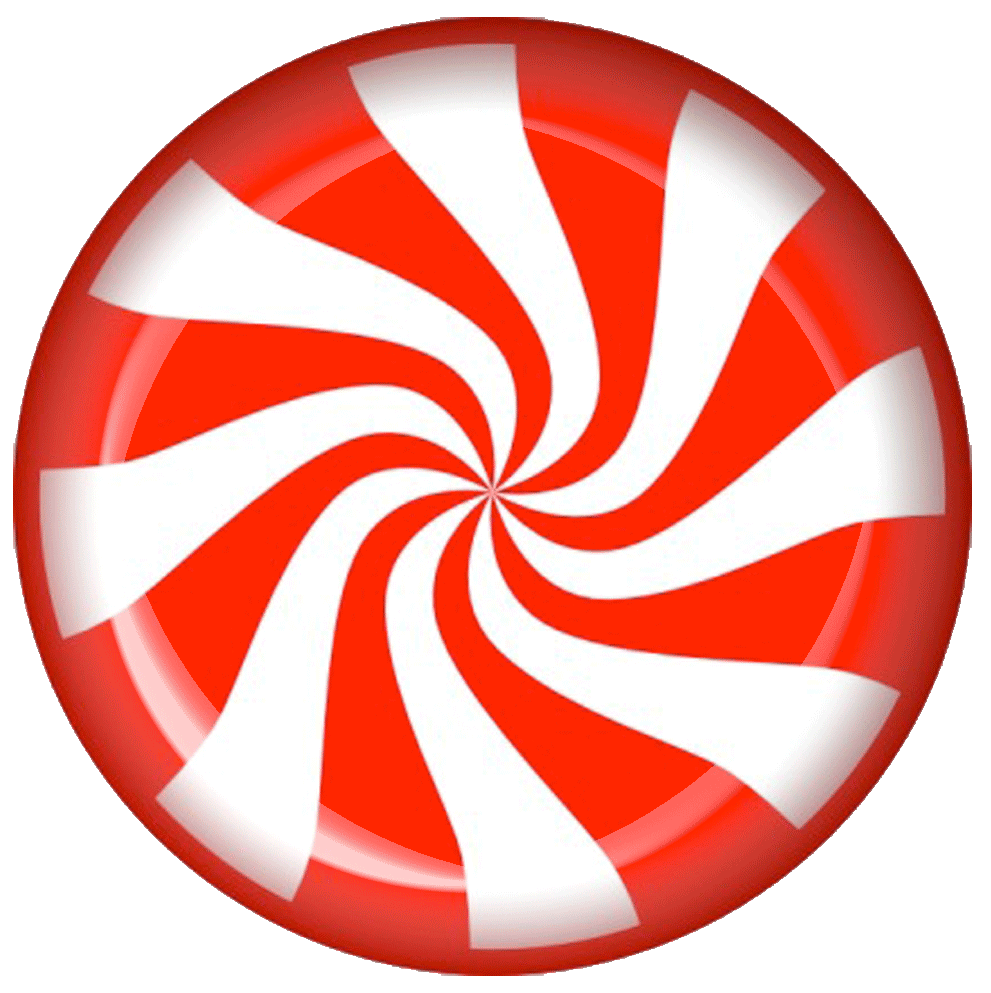 Adoption
Age: 20
Gender: Mare
Color: Bay
Breed:
Ima Dandy Jo
Ima Dandy Jo, aka "Daisy", is a 15h 20-year-old registered Appaloosa mare (we have her papers). Daisy was previously used as a guest horse; her owner's friends would ride her when they came to visit. Daisy has navicular changes in her front feet, and requires shoes with wedge pads. She is suitable as a companion horse, or as a light trail horse. She is exceptionally quiet, and more "whoa than go". She goes in an English Sidepull Hackamore, and is very responsive. She can be pushy on the ground sometimes, but responds to correction. She is UTD on farrier, deworming, and vaccines. She is an easy keeper.

Suitable as a companion horse, or an Advanced Beginner with a trainer's assistance.

Daisy's Adoption Fee is $300.