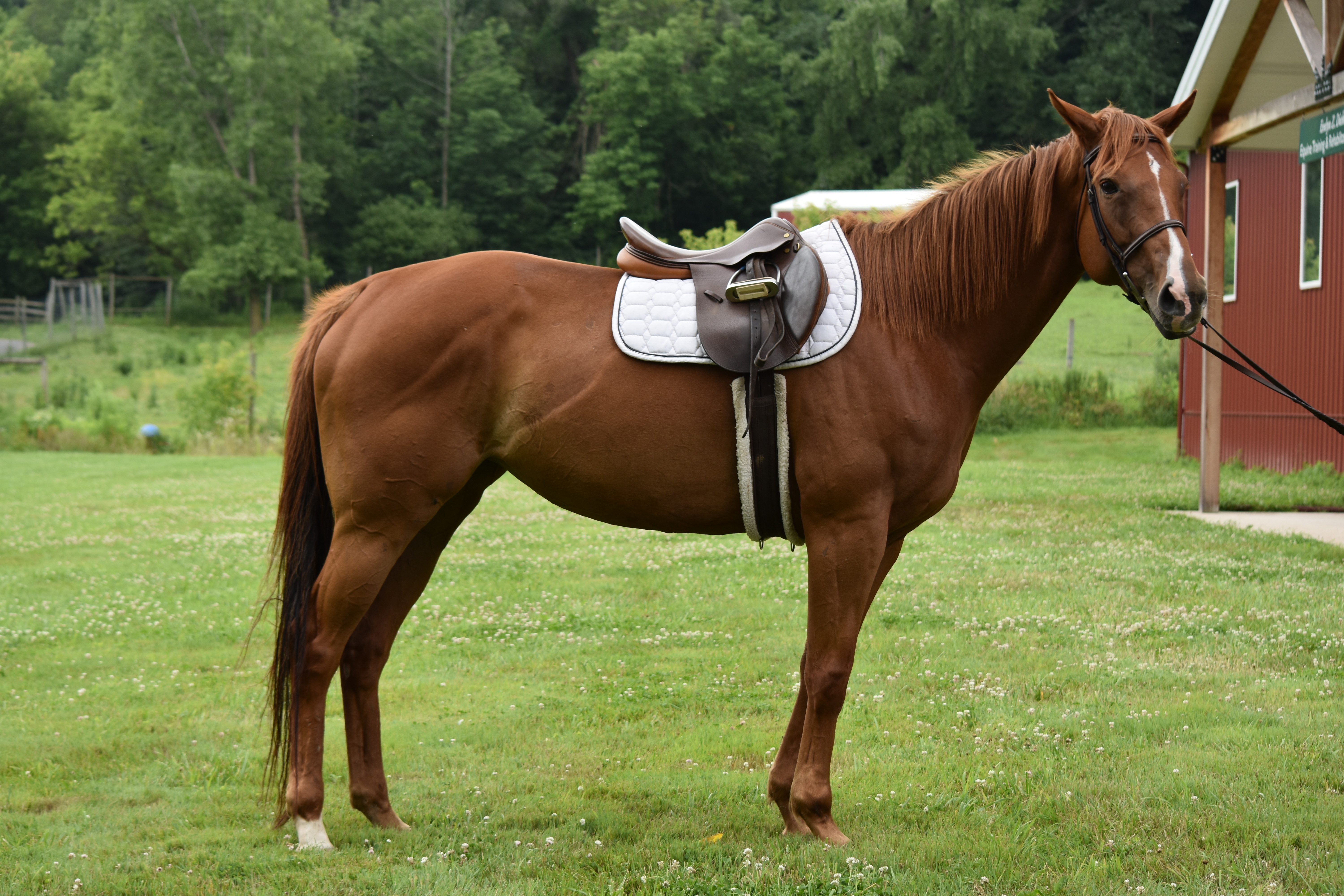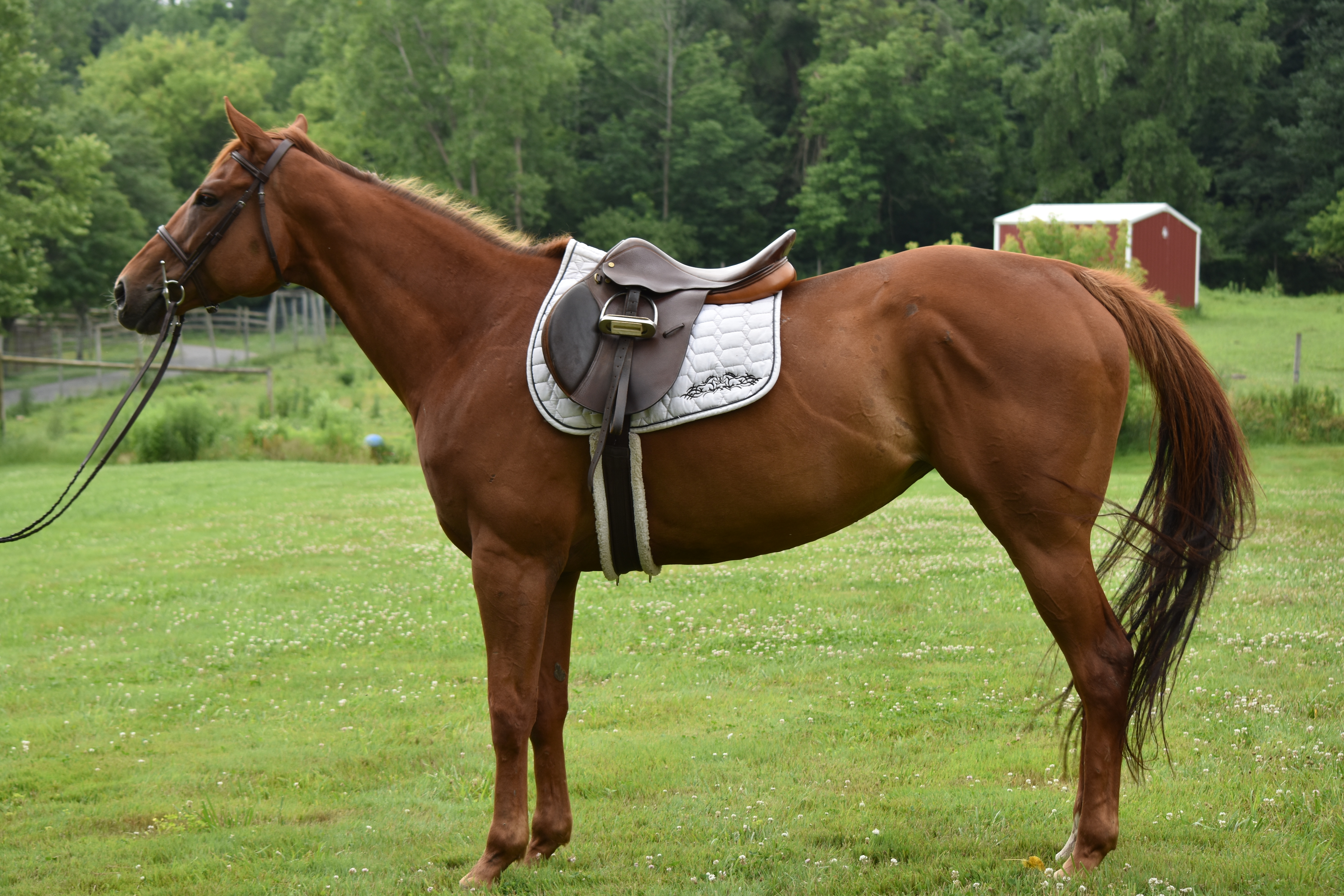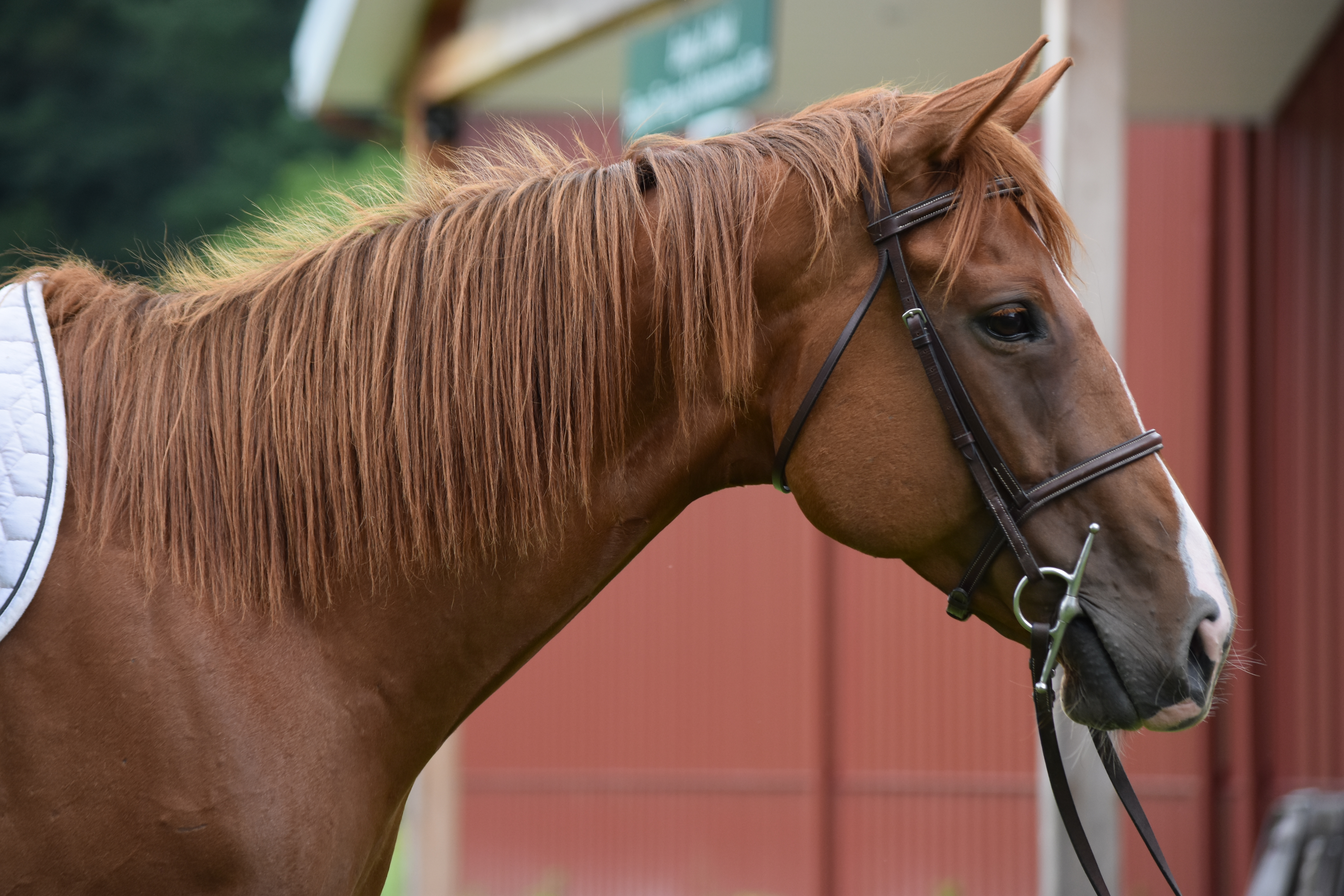 Available for: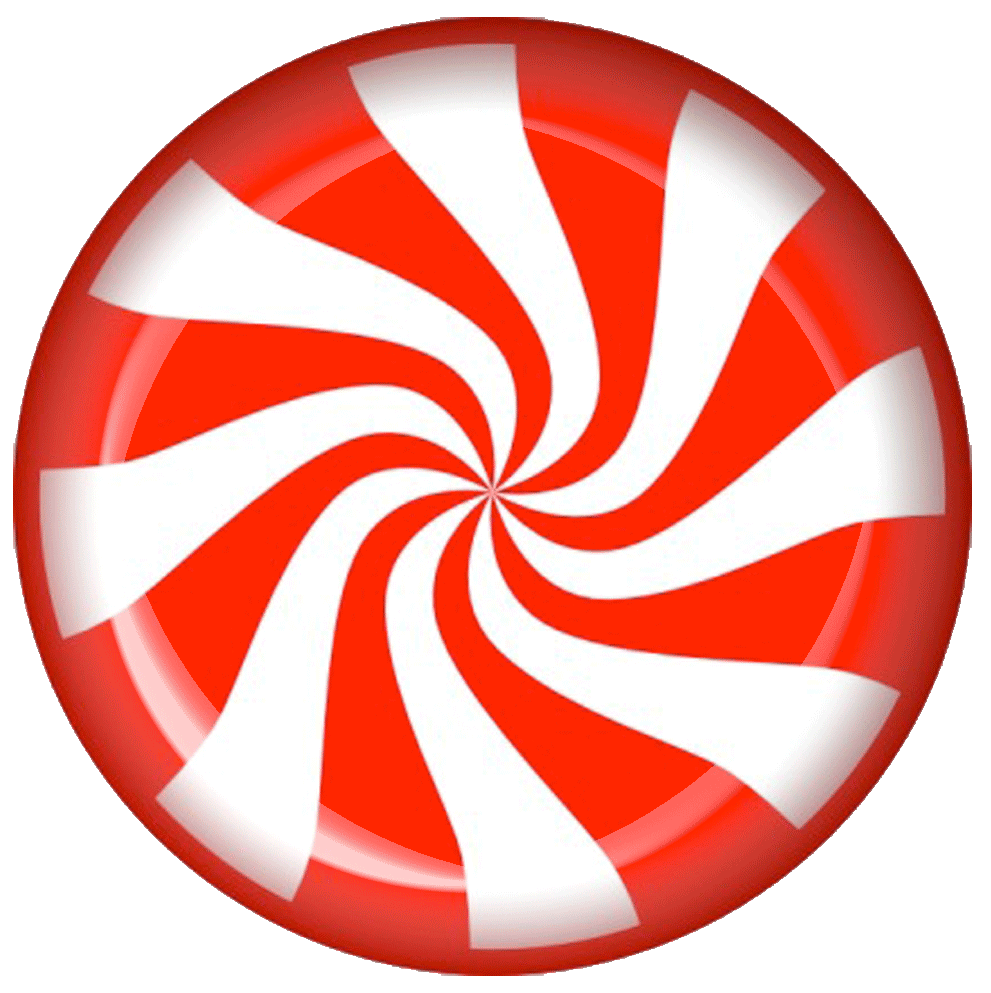 Adoption
Age: 8
Gender: Mare
Color: Chestnut
Breed:
Bella the Bandit
Bella the Bandit is a 2011 chestnut OTTB mare. She came to Lollypop Farm after her racing career ended, and her owner couldn't afford to care for her.
Bella is a true war horse with 49 starts at the track 11 wins, and $200,515 in earnings. She has been diagnosed with sidebone in her front feet, and an osselet in her right front fetlock. This should not limit her potential as a riding horse. She has been turned out with other mares since her arrival for some down time. Bella has good ground manners, and is UTD on shoeing, deworming, vaccines, and dental work. We have her Jockey Club papers on hand, so she is eligible to compete in T.I.P classes, and would be eligible for the RRP in 2019.
We are just starting to retrain Bella to be a riding horse. Her first ride off the track, she walk-trot-cantered quietly! She is more whoa than go, and level headed. She has a good work ethic, and is doing great. She could go in any direction with somebody experienced in restarting OTTB's. She has a sweet personality, and is a barn favorite!
Suitable for an Advanced Rider or Trainer.
Adoption Fee: $1,200